Welcome to Little Scholar School..
Little Scholar School was established in 1991 by My Home Educational Society which is a part of My Home Group of Companies headed by Dr. Rameswar Rao J. It is a sincere and honest attempt on the part of the Management to serve the cause of education. Seeking admission and getting quality education was brought into the reach of the common man.
Our school, a co-education and English medium school, is affiliated to Central Board of Secondary Education, New Delhi. We have classes from Nursery to X. and children are usually admitted in Pre-primary classes, however, no deserving candidate is denied admission at any time, if vacancies exist. Personal attention is the hallmark of the system which has so far brought many laurels to the school and we are sure that many more will follow.
View More...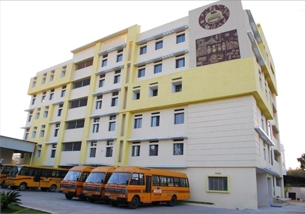 Our Administrative Accolade...

Dr. J Rameswar Rao
Chairman My Home Group

Dr. Purushotam Rao
Correspondent

Mrs.S.G.Sunitha
Principal